Caviar - a Russian luxury smartphone and accessories brand - created a desktop bust and a custom iPhone 13 Pro design using molten body parts from a Tesla electric car.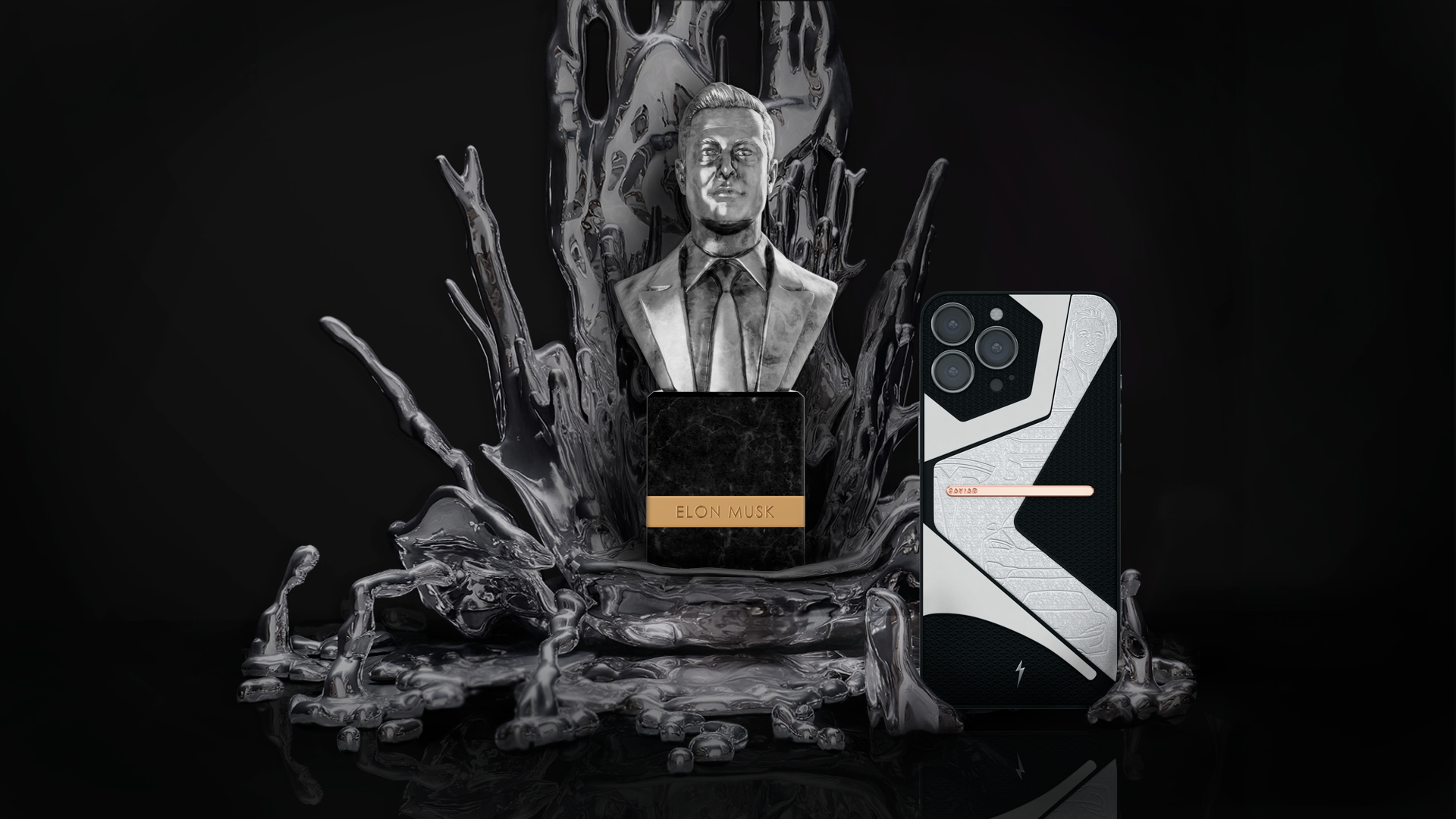 Earlier this year, Caviar presented the Visionaries collection dedicated to modern inventors and creators. In November 2021, Caviar complements this series with new designs dedicated to Elon Musk and his Tesla electric car.
iPhone 13 Pro "Electro" dedicated to Elon Musk is partially made from the body of a Tesla car. In addition to the smartphone, the collection will include a desktop bust of the founder of Tesla Motors made from the molten metal of an electric car.
The bold design of the smartphone echoes the outline of Musk's Teslas. The centerpiece of the model - the steel-colored metal insert - is made from the remelted body of the electric car. The engravings on the aluminum panel feature a portrait of Musk, an outline of an electric car, and the Tesla logo. The insert in this model is made from copper alloy, which is the key component of electric car batteries.
The price of this model starts at 5,600 USD. Caviar will release only 99 copies worldwide.
The desktop bust of Elon Musk is made completely out of melted car parts - the hood, doors, etc. The limited-edition busts for fans of the world's richest businessman will feature only 27 figurines. The price of one copy is set at 2,700 USD.
I believe that smartphones and busts created from a Tesla car are a new level for us. In my opinion, these new items embody the soul of Elon Musk and, therefore, they will bring their owners the success and creativity of this outstanding individual, says Sergey Kitov, the founder of Caviar.
Collection