Being the global brand, Caviar has come out of the challenging year of 2022 with flying colors. For years, the company has been a leader in the customization of Apple smartphones and accessories. What dazzling innovations have surprised the fans of the pioneer in technological luxury during last 12 months?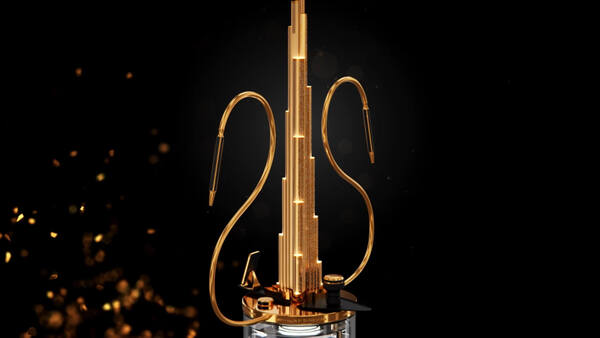 Burj Khalifa Hookah
The Caviar team arrived in Dubai to broaden their horizons and harvest creative ideas. It was there that we saw the world's tallest skyscraper, the Burj Khalifa. The scale of engineering of our Arab colleagues led us to create our own oriental-inspired masterpiece. Burj Khalifa Hookah is inlaid with 6,720 natural diamonds all around its record 2-meter body. This is the most luxurious copy of the Burj Khalifa priced at USD 3,000,000.
More
Gangster smartphones
Our designers have deduced the formula of the ideal smartphone for men - the spirit of freedom multiplied by the latest iPhone. Desperado collection is the ultimate proof that real men like to break the rules. Brutal smartphones in the spirit of Rodriguez movies are equipped with decorative weapons. Blade, Cartel, Knuckle - a whole arsenal for the most daring and relentless.
More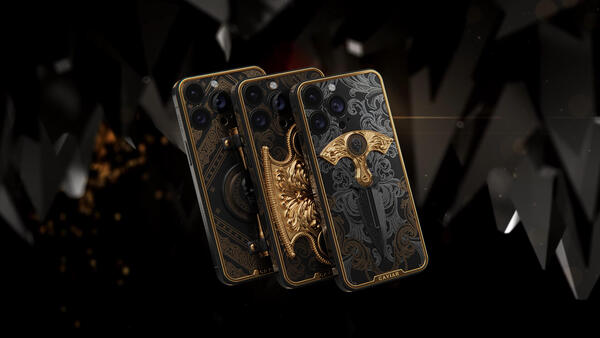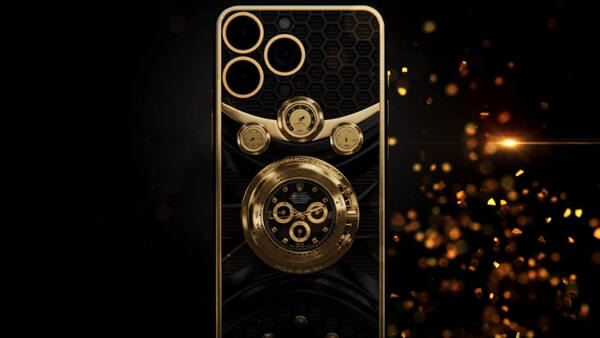 iPhone 14 Pro with Rolex
The Caviar philosophy is based on the pursuit of excellence. We do what others deem impossible. Like Rolex, which makes expensive, world-renowned Swiss watches. When the news broke that Caviar had built a Rolex watch into the case of the iPhone 14 Pro, many congratulated us on discovering a new level of customization.
More
A football ball covered in 24K gold
The Qatar World Cup 2022 is over, and all the awards have found their champions. But not all of the heroes got the prize they deserved for the excitement and emotions they gave us, their fans. Caviar made a Golden Ball which you can give to your favorite player. To do this, our engineers developed the technology of coating the soccer ball with 24 carat gold. Al Rihla Golden Ball comes with a gold replica of Lusail Stadium.
More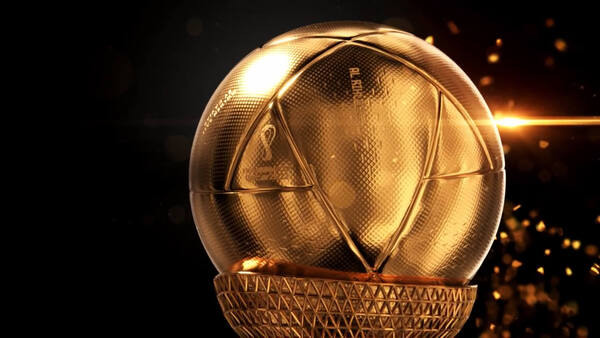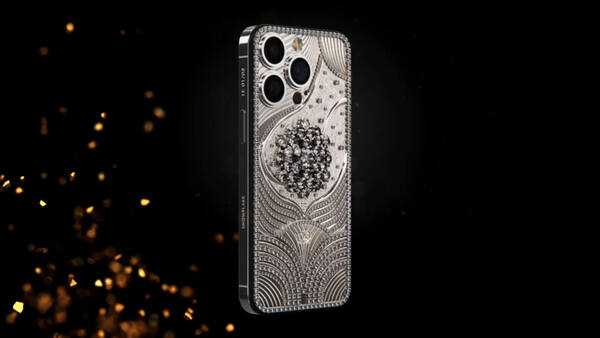 The most expensive iPhone 14 Pro Max
In anticipation of the New Year, Caviar launched its most expensive iPhone 14 Pro Max. Our jewelers inlaid it with a diamond pendant made by the British jeweller Graff. The number of diamonds on each iPhone is unmatched - over 500. Diamond Snowflake will be sold at a record-breaking USD 450,000.
More
What to expect in 2023?
Caviar is not going to slow down! We'll be creating even more unique designs in the new year to keep you interested and fascinated.