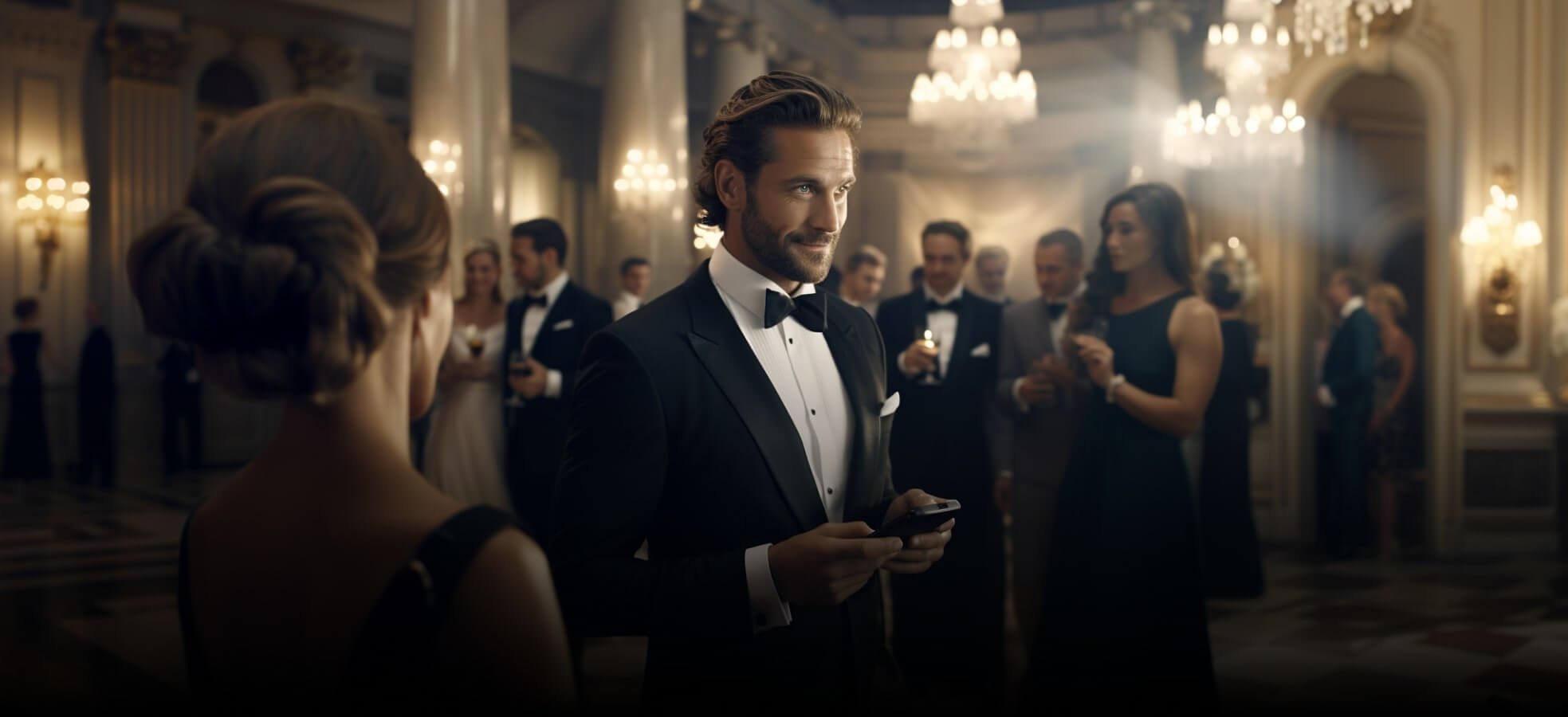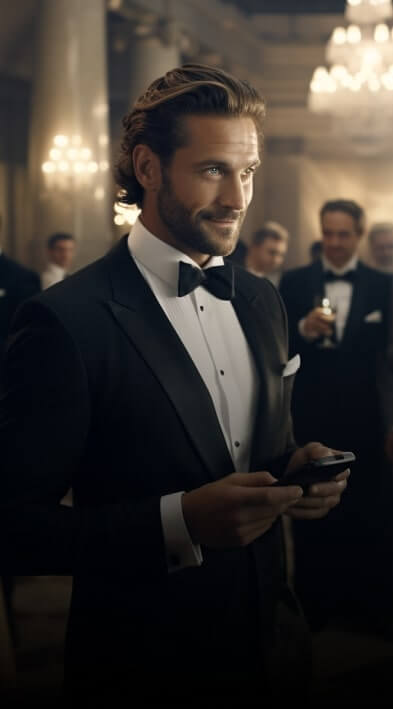 Custom iPhone
Smartphone that resembles you
Customization
Customization is the art of transforming of an ordinary device into a unique work of art, full of individuality and elegance. Every detail, every line, and every ornament are carefully selected and developed by Caviar designers to make this gadget the perfect expression of its owner's style and taste.
Customization or a basic iPhone?
What`s
the difference?
A custom iPhone differs from a regular one not only in its appearance but also in important characteristics that create an exceptional impression.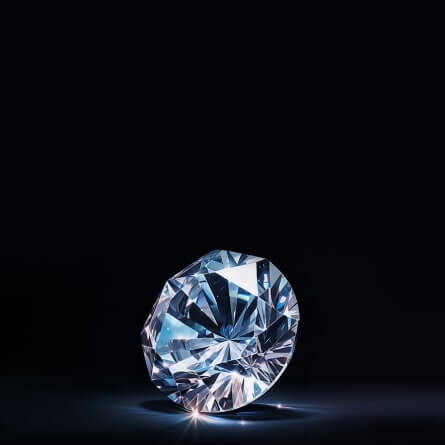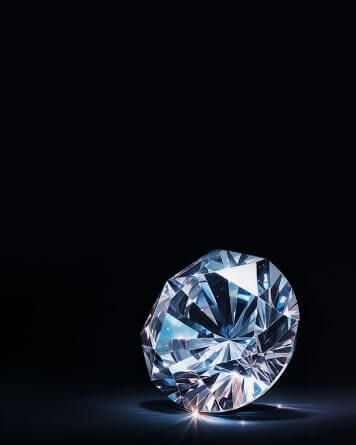 Exclusivity
Caviar creates unique and luxurious designs that set them apart from the base models. Customization turns every Caviar iPhone into a work of art.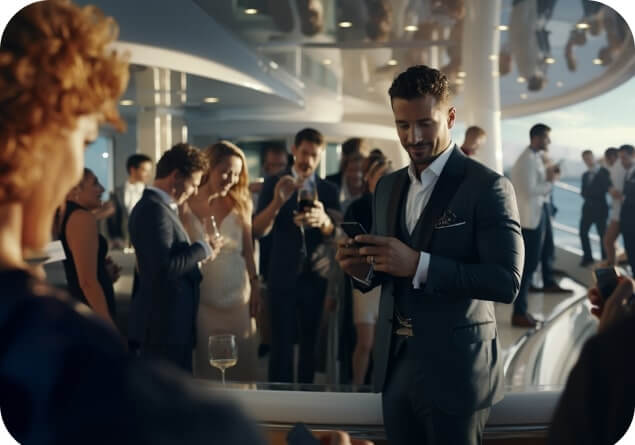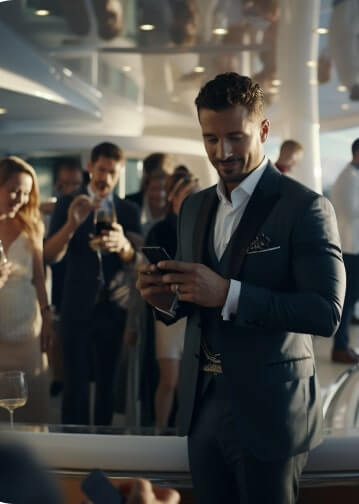 Prestige
A custom iPhone from Caviar is often associated with luxury and status, making it an object of attention and admiration.

Limited Editions
Every Caviar model is released in a limited quantity, making it more exclusive and desirable.
Materials
Caviar applies high-quality materials such as gold, exotic animal leather, precious gemstones, and other luxurious elements to craft their devices.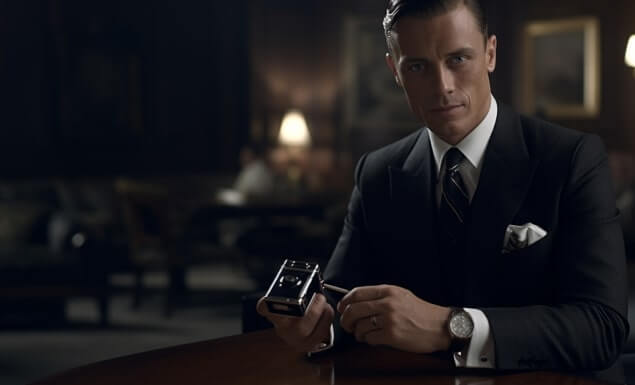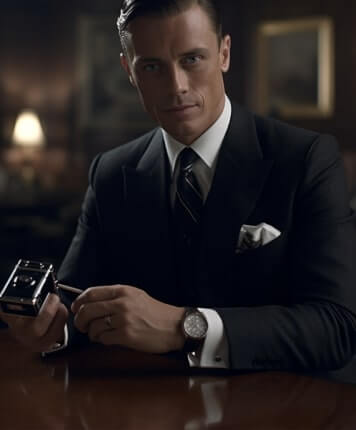 Personalized Service
When purchasing an iPhone from Caviar, the customer receives individual attention and consultation to choose the appropriate design or comfortable options.
Unique
features and colors
In some cases, Caviar's iPhone may have additional features or capabilities that are not found in regular models.
Customization Anatomy
Caviar's customizations are complete and finished devices. They are not just cases, or covers. We recreate the appearance of the iPhone from scratch.
Phone Body
In the process of customization, we utilize a wide variety of phone chassis made from premium and precious materials.
Complications
Some custom products may be equipped with various intricate mechanisms, such as watches or complex structures.
Engravings
Each phone features unique engravings that confirm the authenticity of Caviar products.
Sophistication
Caviar smartphones are not just decorative covers but intricate, multi-layered constructions.
Artifacts
Some Caviar products incorporate unique and rare artifacts within the casing, belonging to famous personalities, space, or the ancient world.
Packaging
Caviar cases are a special story. The smartphone comes in premium packaging, inside of which you will find numerous branded details.
Materials for Your Custom
When creating our products, we use premium materials: genuine leather, carbon, jewelry enamel, meteorites, and rare artifacts.
We will create a gift of any level of complexity based on your preferences.

Gold

Silver

Titanium

Leather

Enamel

Diamonds

Carbon

Meteorite
Customization
is a variety of choices
We have created a wide range of designs to suit every taste. Classic, delicate, or rugged options – everyone will find their favorite.
Engineering and
craftsmanship
Our engineers and jewelers create captivating works of art. Each device undergoes rigorous testing to ensure your smartphone becomes a true masterpiece.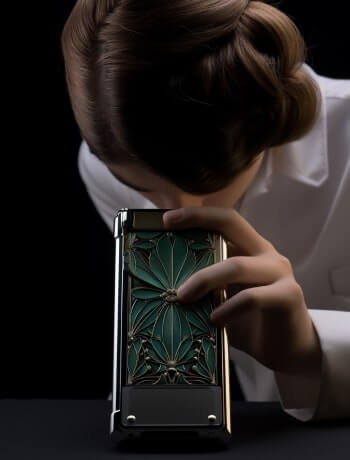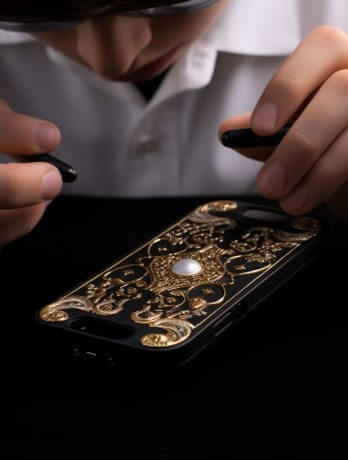 Premium
packaging
The exciting adventure begins with the very first touch. We have prepared an impressive experience where you will feel the magic of the Caviar brand from the moment you first encounter our product. Open your royal gift with your personal key and indulge in true luxury within.
For Those Who Are Free
from Conventions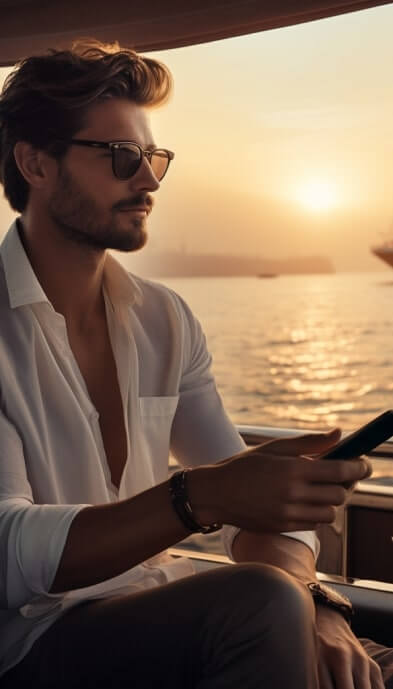 Catalog
Custom iPhone