The international brand of premium smartphones and accessories Caviar is expanding its range of luxury electronics with the exclusive golden scooter titled Thunderball. Everyone who orders Thunderball will receive a new iPhone 14 as a gift.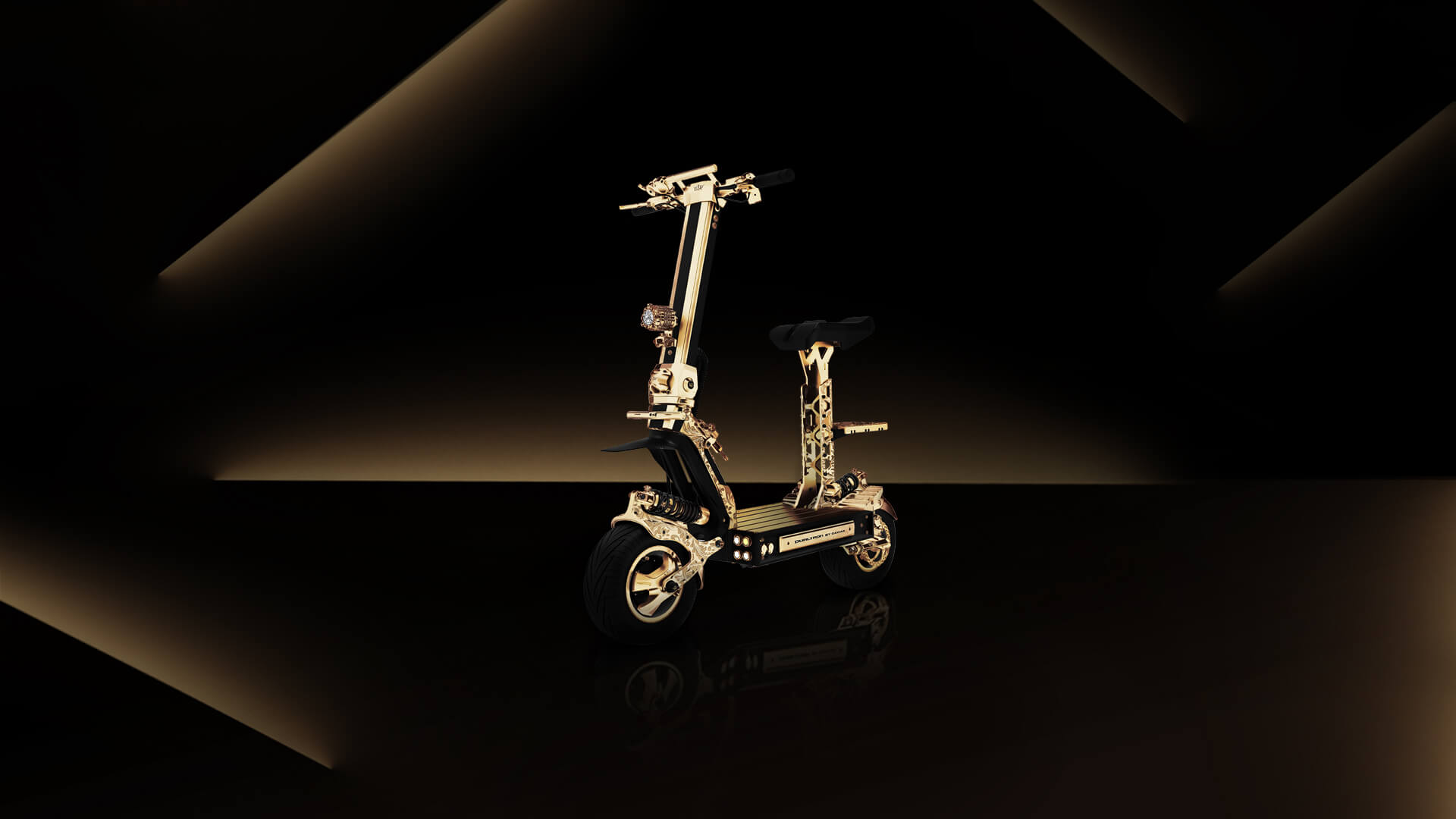 Caviar began as a phone customization bureau, but soon the range of luxury gadgets and accessories expanded to include gaming consoles, smartwatches, and even sneakers. But the designers of the brand never stop looking for new ways to apply their talents in transforming everyday objects into luxurious masterpieces. In 2022, their eyes turned to electric scooters, the most popular trend in recent years, a favorite means of transportation for people tired of polluting cars.
A new luxury design is based on the premium DUALTRON X2 scooter from the Korean company Minimotors. A unique set of elements, many of which have been borrowed directly from sports motorcycles, allow this scooter to accelerate to 100 km/h while providing maximum comfort and a smooth ride.
Due to its power, drive and energy the new Caviar product received the name Thunderball.
Thunderball is one of Caviar's most challenging projects, as some of its parts are made out of solid gold. As a result, it can take up to two months of delicate jewelry work to create a single model.
Caviar engineers are currently busy refining the technical details of the scooter. Design work is scheduled to be completed by the end of the summer, and the devices themselves will go on sale as early as October 2022.
However, you can already pre-order this luxurious electric scooter from Caviar. Moreover, everyone who orders Thunderball will receive a new iPhone 14 as a gift!
Pre-orders for Thunderball model are already open at caviar.global. The cost of the model $49,000.