Caviar has been developing devices with a high degree of protection and premium quality accessories for them for a long time. In this regard, almost a year after the release of the bulletproof iPhone Stealth line based on the iPhone 14 Pro and iPhone 14 Pro Max, a new collection "Security" is announced. One of its novelties is a metal box with anti-hacking effect.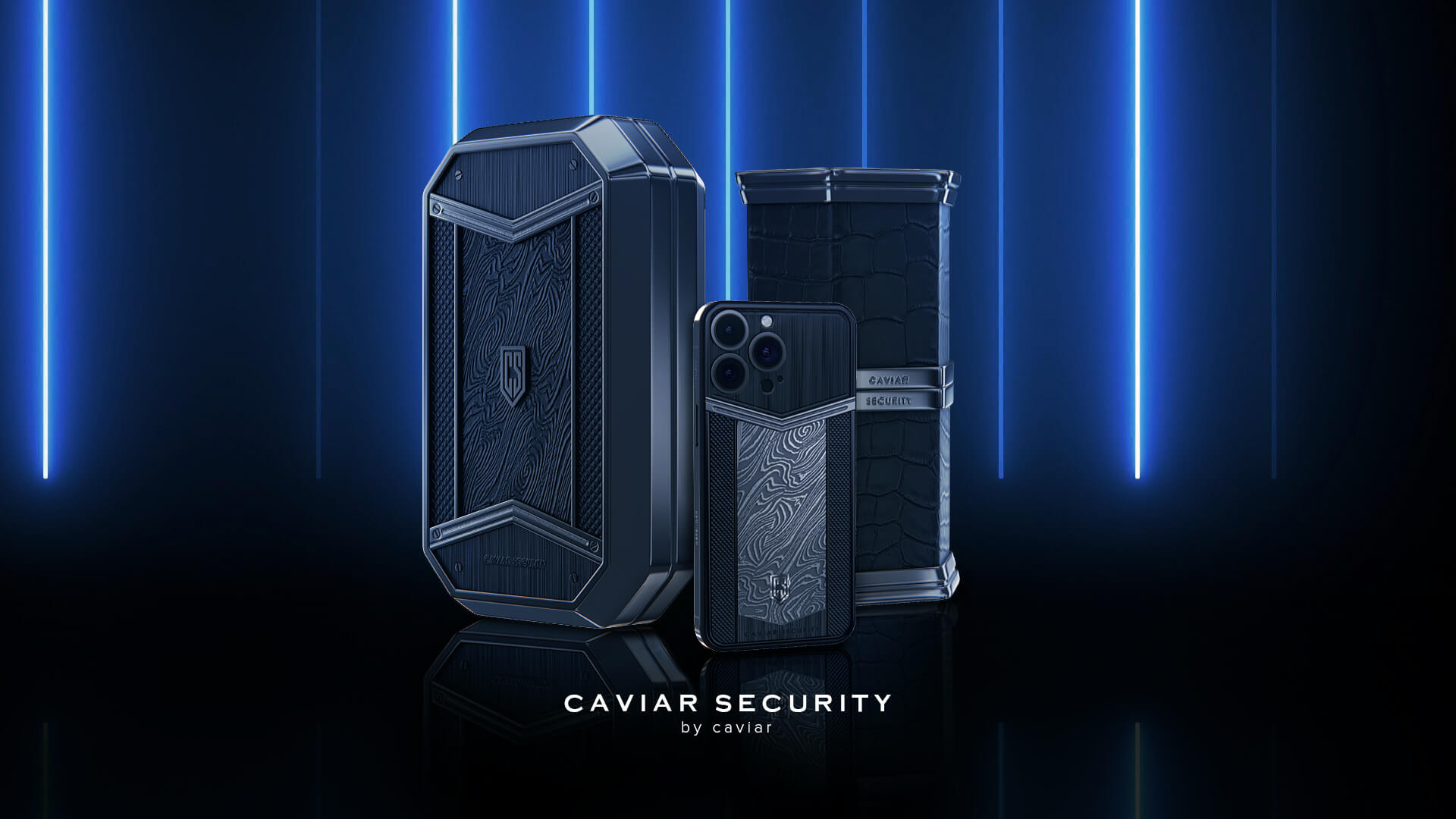 The Security Faraday Lockbox accessory protects devices from GPS / Glonass / GSM / 3G / 4G / Wi-Fi / BT / NFC signals, as well as from radio waves. Thus, it provides reliable storage of smartphones and car keys by shielding them from cyber attacks. The gist of this product lies in the built-in Faraday cage. This device is a cage that extinguishes an electrical charge on its surface, so that it does not get inside.
Another accessory based on Faraday cage is the Security Faraday Shield phone case. It has basically the same features, but unlike the box it is more compact in size. One can take it on a trip around the city or use it while risky missions in remote areas of the world.
The Security Smart Protector cardholder provides the same function due to a special material with RFID-protection in combination with aviation titanium. Every metropolis resident unwittingly uses radio frequency identification (RFID) during contactless payment or when entering through a checkpoint. Using a shielding cardholder allows people to make personal data on the card invisible to intruders.
The Security Damascus Guardian iPhone 14 Pro/Max and Damascus Paladin smartphones are able to demonstrate your serious intentions regarding business matters. They are made of aviation titanium, which the pattern of Damascus steel was engraved. Placed into the Security Faraday Shield protective case, this smartphone will become invisible to GPS/ Glonass/ GSM/3G/4G/ Wi-Fi/BT/NFC signals and will also secured from dust and moisture.
The price of the models starts from $580 for the Security Smart Protector cardholder. And the smartphone Damascus Guardian will cost users the amount of $7 820.