Caviar introduces a new Digital Signature collection. Your premium iPhone is now more than a symbol of status and wealth, it is also your business card.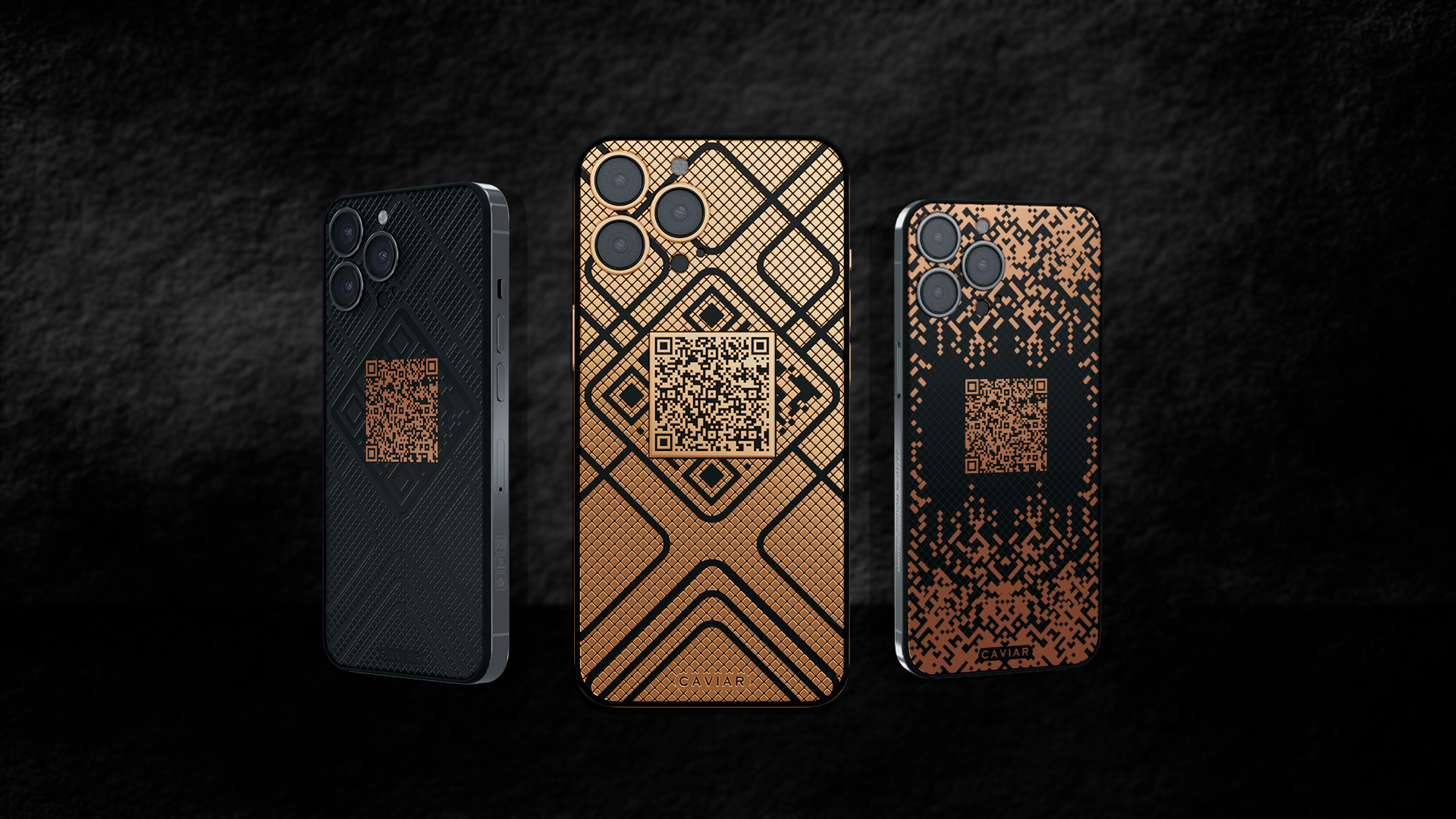 The back panel of each of the three models in the collection features a QR code with any information the owner decides to encode in it.
Recently, QR codes have penetrated into every sphere of our life. Keeping up with global trends, Caviar designers offer an exclusive and luxurious replacement for paper business cards - the Digital Signature collection.
Each of the three unique smartphones embellished with the most luxurious materials: gold, satin PVD titanium, and exclusive engravings, now has a useful everyday feature. The QR code on the back of the Caviar Digital Signature smartphone can encode any information about its owner - a business card, a link to an Instagram account or company's website, and even a COVID Vaccination certificate! In the latter case.
There are a total of three models in the collection:
The Black Card - model features a gold QR code on a black as black PVD-coated satin titanium body. The perfect way to share information and emphasize your refined taste. Caviar will release a total of 99 "black cards".
Golden Gold - The golden grid that covers the back of this smartphone symbolizes the growing network of your business and personal contacts. The luxury smartphone will be available with a detachable QR code. Caviar will make 5 code replacements for free. This exclusive model will be limited to 19 copies.
QR Matrix - The graphite-colored titanium case features laser engraving reminiscent of a QR matrix. Caviar will release only 99 copies of this model.
The prices for the new models start from 6 220 USD
The most expensive phone made of 18K Gold costs from 32 760 USD for the version on the iPhone 13 Pro 128gb.
Customers can encode any information about themselves in the QR codes.